2BC (Second Baptist Church*) in Little Rock is 1.9 miles from Central High School. 2BC was my family's church. I was a little kid in 1957, but I remember September 26 well, because 1.9 miles away, nine black students were doing the unthinkable…and America changed that day.
2BC is still 1.9 miles away from Central High School. It decided against the flight to the burbs. It created a residence hotel for the elderly who wanted a non-nursing home option. It bought a 215-acre recreation space to care for "latch-key" kids. It was one of the first white churches in the US to take a stand for racial equality—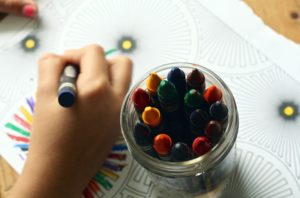 in the 50's, in the South, in a city with its share of Confederate flags and KKK cowards.
The little kids of 2BC never doubted that racism was wrong, even though many were bussed and some dodged bricks in race riots. I credit right-thinking parents, teachers, pastors, and thought-leaders, both black and white, for that.
We can't do anything about the skin color we were born with. I was born white, so I can't relate to racism on a gut level. I've never been called the n-word, but there would be a slow burn in my stomach had I been.
And that's what I can offer. That plus a thousand steps in the right direction. With you, I hope.
*There are two Second Baptist Churches in Little Rock. Info on my home church can be found at www.2bclr.com/ourstory. Please also see info on the other 2BC at www.the2nd.com.