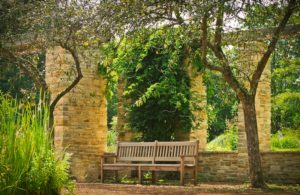 Don't you just love mental health days? You DO take mental health days, right? I hope so. I actually call them take-care-of-your-soul days. I think I'm at the top of my game if I get about one a week. I wonder why God…
Wait. God DID create take-care-of-your-soul days. Sabbath days. Set apart days. 'Bout once a week.
I've been thinking about the soul. Here's what dictionary.com has to say about it.
Soul:
*the spiritual part of humans as distinct from the physical part
*Christianity—the spiritual part of a person, capable of redemption from the power of sin
through divine grace
*Christian Science—another word for God
*instinctive quality felt by black persons as an attribute (I'm not making this up. Look it up. And btw, I wish I had a little more of that kind.)
Anyway, taking care of our souls is so vital. I remember my single-mom-working-all-the-time days. My soul was wrung out, but I can't blame that on my kiddos or my jobs. That's when I should have paid attention to my soul all the more. "Take My yoke upon you and learn from Me, for I am gentle and humble in heart, and YOU WILL FIND REST FOR YOUR SOULS." Matthew 11:29 "For what does it profit a man to gain the whole world, and forfeit his soul?" Mark 8:36
I encourage you to take care of your soul. Rest. Be inspired. Take a break from the tyranny of the urgent. Play. Watch the Broncos on TV. (I just threw that one in because I'm a fan.) Think about God. Think about love. Take a long walk or run.
Be good to you.
Every time I do this, I feel better. You might call it an endorphin thing, but I think it's cool that God thought it up in the first place. He really does care about our souls.