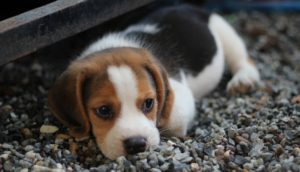 Sometimes I feel like I live in Crazytown. I just saw a little clip about this week's twisted logic. "He didn't say that. And if he did, he didn't mean that. And if he did, you didn't understand it. And if you did, it's not a big deal. And if it is, others have said worse." Politics aside, there's some crazy-making communication out there.
Surviving Crazytown feels like a full-time job. Reading good things helps. I want to thank those of you who sent book recommendations last week. Here are a few that caught my attention. Maybe they'll help you make sense of these turbulent times too.
"Who Owns the Ice House?" by Clifton Taulbert & Gary Schoeniger about the power of entrepreneurship to overcome adversity.
"Somebody Told Me: The Newspaper Stories of Rick Bragg." If you've never read him, you might enjoy his first book "Ava's Man" about growing up poor in Alabama. Rick has won a Pulitzer for his journalistic work and is a great story teller.
"Swimming Between Worlds" by Elaine Neal Orr. This coming-of-age novel set in 1960 follows three young adults as they navigate the troubled waters of racism in the south. Elegant prose.
"The White Lioness" by Henning Mankell. This novel is a crime thriller that takes place in Sweden but includes characters from South Africa. The story is well-paced, intriguing and complex. The issues of racism and random crime are heartbreaking.
"A Chance to Die" by Elisabeth Elliot about the life of Amy Carmichael.
"The Storied Life of AJ Filkin" – fiction about a bookstore owner.
"Megyn Kelly, Settle for More" – fascinating autobiography.
"The Happiness Project" – one woman's recounting of all the things she did/changed in a year to help her find happiness and really enjoy her life.
"Daring Greatly" by Brene Brown.
Here are a few other survival tips.
*Take an occasional unplugged JOMO day (the joy of missing out).
*Focus on solutions.
*Set clear boundaries.
*Cling to truth. Here's the truth place where I hang my hat. "I would have despaired unless I had believed that I would see the goodness of the LORD In the land of the living. Wait for the LORD; Be strong and let your heart take courage; Yes, wait for the Lord." Psalm 27:13-14
*Get a puppy.