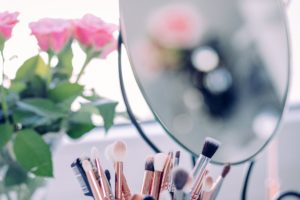 I look in the mirror…because I do that every day.
I look a bit older. (Pooh!)
I'm wiser. I've learned a few things along the way.
All in all, I'm pretty darn happy and healthy.
I look in the mirror…because I do that at the beginning of every new year.
I decide on my inspirational word for the year.
I set goals.
I count my blessings.
I look in the mirror…because I'm facing my "encore" self. I want the next part of life to be the best part. Sure, I might get hit by the proverbial bus, but what if I live to be 100? How do I want to spend these years? Being depressed…or working on the next half marathon?
Why waste the wisdom gained? I've earned these pesky wrinkles! Maybe the first part of life was just practice and preparation for later life. Maybe I'm supposed to use both my successes and failures as fuel to define the legacy I want to leave.
What legacy do YOU want to leave? Will it be accomplished during the first half of life or the second? Nicholas Kristof, Pulitzer Prize-winning author said this in a 2008 New York Times article. "If more people take on encore careers…the boomers who arrived on the scene by igniting a sexual revolution could leave by staging a give-back revolution. Boomers may just be remembered more for what they did in their 60s than for what they did in the Sixties."
I look in the mirror…and see possibility.
What's in your mirror?